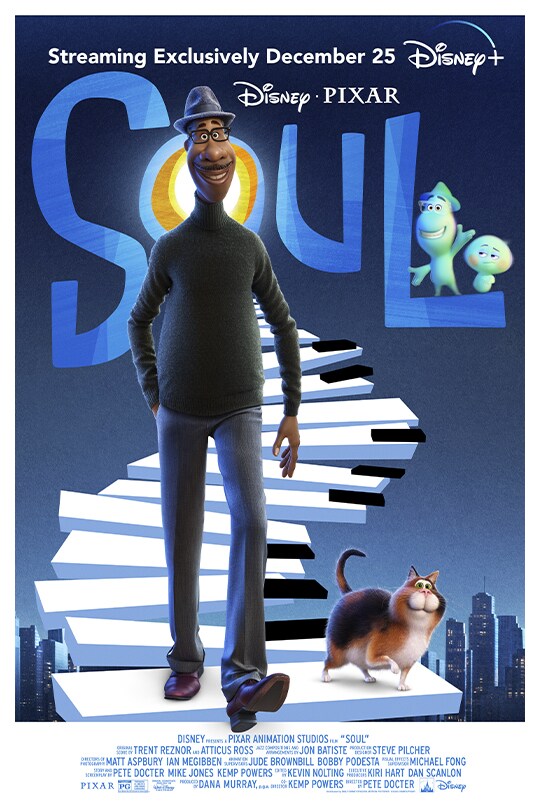 Spoiler-Free Movie Review:
Soul
Rating: 9 out of 10 stars
Intro
I was not sure what to expect from this movie when I decided to watch it. The only thing I had heard about it was that it was a bit "odd." I couldn't have anticipated how touching and fascinating it would be.
Sure, it was a little strange, but that's part of what gave it its charm. It was worth every minute!
Background
Soul was created by Pixar and is currently streaming on Disney+. It stars Jamie Foxx, Tina Fey, Graham Norton, Rachel House, Alice Braga, Richard Ayoade, Phylicia Rashad, Donnell Rawlings, Questlove, and Angela Bassett.
Pete Doctor, the director of Inside Out, developed the idea for Soul by considering what causes personalities and thinking about determinism.
Pixar settled on the idea of a musician for the main character after discarding the idea of a having his profession be scientist, offering the reason that that the musician's life is just so "naturally pure" (1).
Summary
Soul is about a middle school band teacher by the name of Joe Gardner whose dreams are about to come true. Only before they do, he falls down an open manhole. His soul is then jettisoned into the afterlife, where he refuses to go to the Great Beyond and ends up in the Great Before instead.
The Great Before is where new souls get their personalities and prepare for life on Earth. Trying to blend in, he ends up becoming a mentor for a precocious soul called 22 who never wants to leave the Great Before. Life on Earth seems pointless and aggravating, in her opinion.
Joe soon realizes that if 22 gains her spark, she will receive a free pass to Earth. 22 agrees to give the pass to Joe if she finds her spark, because then she will never have to deal with life on Earth.
The movie follows their adventure to get Joe back in his body and a journey of self-discovery for 22.
Pros
Diversity
Brilliant animation
In-depth worldbuilding

Settings and backgrounds
Concept

Interesting characters
Superb character development
Comedic dialogue
Phenomenal music
Uplifting message
Cons
Black main character spends majority of movie in a different form
Review
Diversity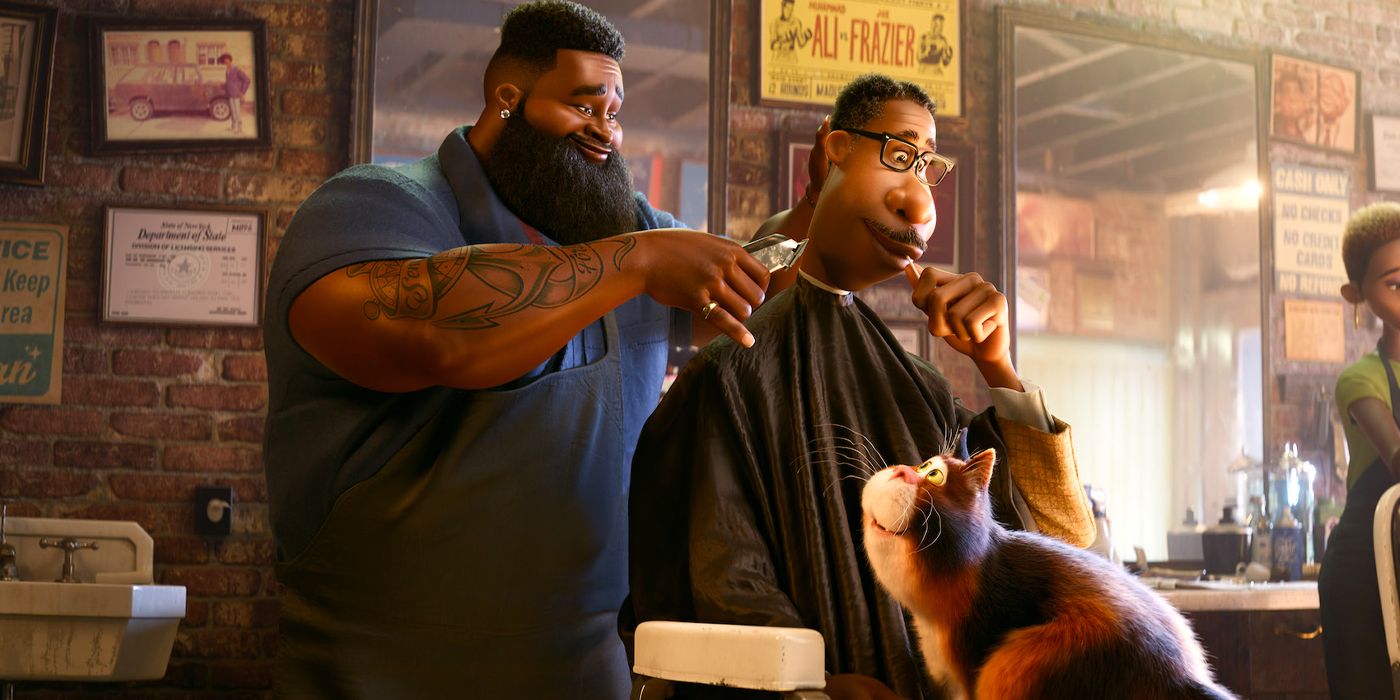 Soul is one of the few Disney movies with an African-American protagonist, and Joe Gardner was also Pixar's first African-American protagonist.
Additionally, one of the settings is a Black barbershop, which shows a wide array of hairstyles of young Black people.
To make sure they avoided stereotypes Pixar had twenty Black people provide their opinions in addition to Black members of the Pixar crew.
It is unfortunate that Joe Gardner spends most of the movie in a different form, similar to the way Tiana spent most of her time as a frog in The Princess and the Frog. While some of that was hard to avoid, since it was a movie based heavily on the experience of the soul, it might have been better to have Joe Gardner do more in his own body.
Animation
The animation was wonderful, even when the images, such as that of the Jerry's, was simple.
Pixar focused especially on the texture of Black hair and the way that light shows differently on various tones of skin. (2)
Worldbuilding
Worldbuilding includes setting, but also the development of the concept and what makes the world tick.
The Great Before is perhaps the most interesting setting, with its array of soft colors, hordes of new souls, and assortment of Picasso-esque counselors all named Jerry.
The creation of the Great Before, where souls develop their personalities, was the most creative choice made in this movie.
The way the universe works in general, with Terry keeping track of the numbers of souls and the staircase leading to the Great Beyond, are pulled from more common ideas of what the afterlife would be like.
The mentorship program, where successful souls are paired with new souls to help them find their spark, was an interesting way to create a lot of humor, showing the way famous figures would react to young new souls.
Characters
Joe Gardner's passion is music. He's a middle school band teacher, but he wants to just be a jazz musician. He's self-absorbed to the point of almost being completely unlikable, but he is not all bad. He's also driven, determined, and talented.
22 is bored, cynical, and nonchalant. She is the 22nd soul to ever have existed, which shows just how long she has been unwilling to go to Earth. Despite her carefree attitude, 22 actually has deep-seated anxieties and feelings of self-doubt that she must grapple with throughout the movie. Her voice sounds like a "middle-aged White lady."
Dialogue
The dialogue in this movie was witty and often comedic. Perhaps the best quotes came from those that mentored 22 in the past.
–I have compassion for every soul…except you. I don't like you."

The Soul of Mother Teresa
–The world doesn't revolve around you, 22!"

The Soul of Copernicus
–Stop talking! My unconscious mind hates you!"

The Soul of Carl Jung
Music
The music was wonderful, except the one part at the beginning with band class. That was intentionally awful. But other than that, it was a phenomenal supplement to the movies themes.
Message
The message is a profound consideration of what it truly is that makes life worth living, and that one's passion can make a person lose sight of their purpose.
Conclusion
I would recommend this movie for both children and adults. If you enjoyed Inside Out, then Soul is likely to appeal to you. It is worth a subscription to Disney+ just to watch this movie.
Rating System
If you're interested in how I rate movies, check out my rating system.
Recommended Links
If you like my content, subscribe to my newsletter!